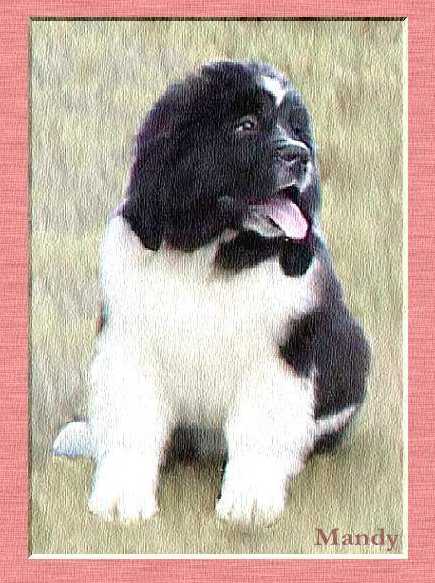 Mandy
Bearbrook's Prime Time
A.K.C. Reg. # WR008274/07
D.O.B.: Dec. 29, 2000
Color: White & Black (Landseer)
"Mandy" is our "clown" and her antics keep us constantly laughing! She is a real people lover and enjoys entertaining visitors, especially little children. She is a big girl, but oh so gentle.
Although Mandy had pyometra and had to be spayed, she is a true mascot for our kennel. We just love our big clown!
"Mandy" painted by Atsoe.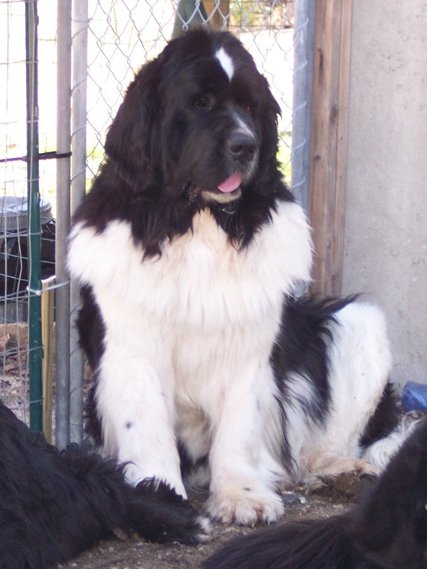 Our beautiful Mandy!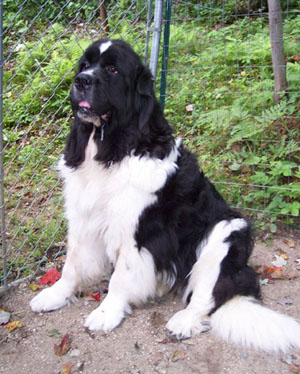 Mandy in August '06, in her summer attire!