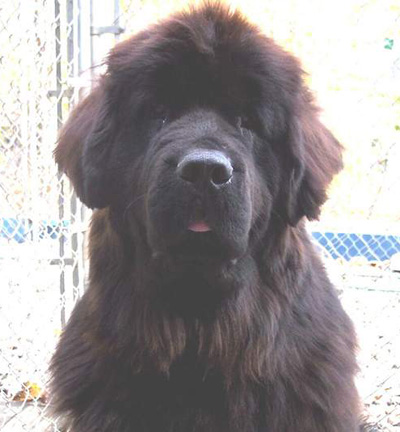 SOPHIE
"BEARBROOK'S SIMPLY SWEET"
AKC Reg. # WS07194408
D.O.B. January 31, 2004
Color: Black (White & Black Recessive)
SOPHIE'S OFA CLEARANCES TO DATE
Hips - NF9488F38F-PI
Elbows - EL3232F38-PI
Cystinuria Clear By Parentage
Heart clear (OFA number pending)
"Sophie" is a daughter of our Emma & Euro, and is a full sister to our boy Brewster.
Sophie is on a co-own with our dear friend Diane Duda, a former long time breeder of quality Goldens. Thanks Diane for all the love and care you give this wonderful girl!
Scroll down to see Sophie's pedigree and some pictures of some of her kids.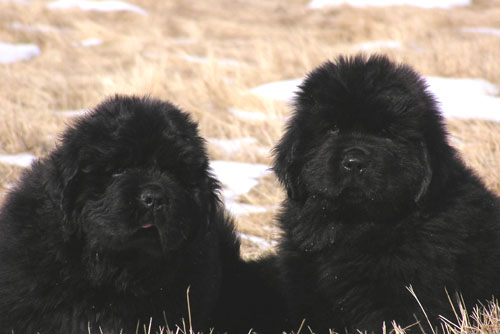 Sophie has produced two wonderful litters to date. and we cannot say enough of her contribution to the breed!
Her first litter, consisting of all black puppies, was whelped in December '05 and was out of our boy Bud. Two of the boy puppies from that litter are pictured above.
Her second litter, consisting of both black and Landseer puppies, was whelped on Halloween '06, and is out of our boy Splash. We kept a beautiful Landseer girl out of this litter. "Fiona" can be seen under THE GIRLS section of the site.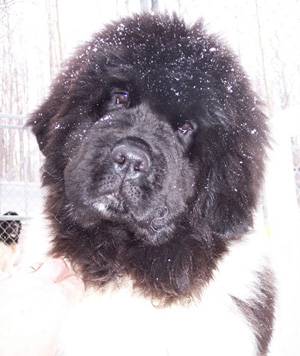 Our lovely Sophie & Splash daughter Fiona at 5 months.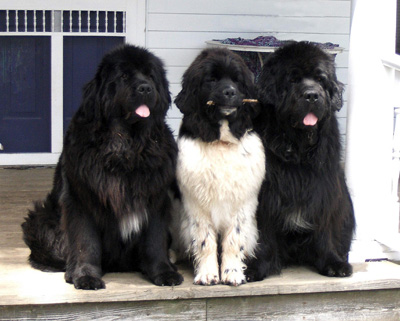 Bajah (Fiona's sister), pictured with Mom Sophie on left, and Uncle Bucca on right. Thanks Diane for the great shot of the "kids"!
You may see Sophie's pedigree here.